Murdah Bongz has allegedly paid DJ Zinhle lobola.
Any loyal fan who follows them on social media probably knows by now that they are on vacation in Paris, France, a city known as the city of love.
They have been sharing the most heartwarming pictures of them loving on each other on their lavish trip to Paris, which is reportedly to celebrate their traditional marriage.
A source close to the family leaked a photo in which DJ Zinhle is wearing a long, colourful makoti dress, which is far from her regular fashion sense, complete with a doek. Yeah, weird.
Bongz's outfit in the picture also seems to speak volumes. He is dressed in 'THE' jacket. You know what we mean – the quintessential lobola jacket. If you have been to any lobola celebration, you know that the man will always come wearing a jacket like this, if not dressed in African attire.
See photo below: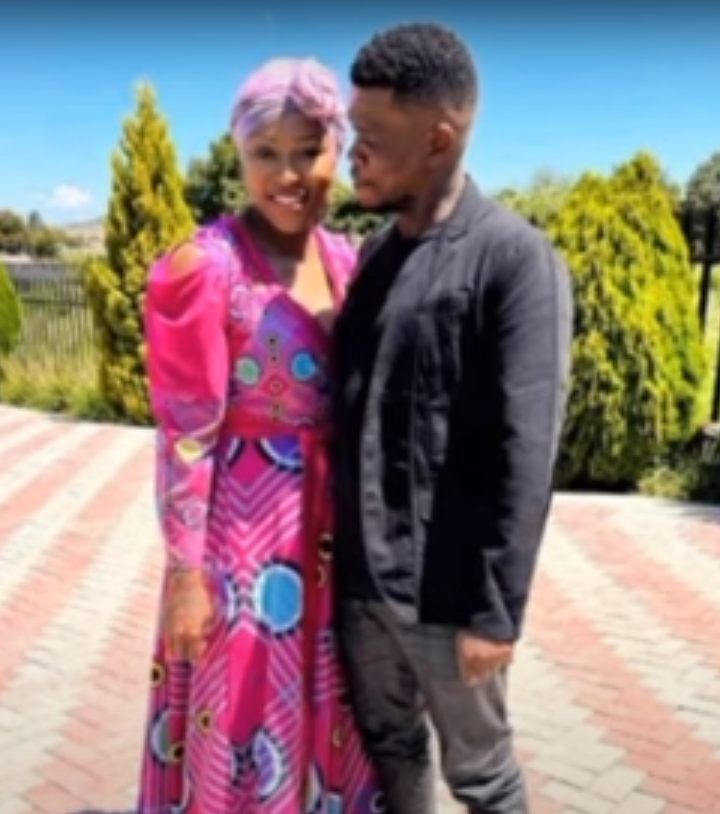 In a video shared on YouTube, a fan reveals that they saw Murdah Bongz at New Castle, where DJ Zinhle is from, which seems to further prove the rumours.
Watch video below:
However, the couple did not post any pictures from the alleged ceremony, which definitely hurts credibility. But Zinhle has always been a relatively private person, and Murdah is definitely quite private, even though the DJ had a whole reality TV show.
Fans are super excited for the couple in the comments section of the YouTube video. I mean, Bongani has always been very intentional about marrying Zinhle one day, but she was adamant about never getting married.
She had a major change of heart last year, where she revealed that she would be happy to marry Murdah, but it would have to be on their own terms. They would get married only when they felt ready, and the public would not pressure them into rushing it, as they have forever to love each other.
Well, it looks like these were the terms they were speaking of. A private ceremony that is kept secret, followed by a lowkey trip to France?
The two of them are yet to reveal whether the rumours are true or not, so this is a developing story.