Zulu royal court battle heats up as queen demands that top judge steps aside
One of the late King Goodwill Zwelithini's widows, Queen Sibongile MaDlamini Zulu, has asked the high court judge, Justice Isaac Madondo, to recuse himself from her case.
Queen MaDlamini brought up an application to have the marriages of the late king's five other widows nullified.
MaDlamini says the reason Madondo should be recused is because he presided over the wedding of Queen Zola laMafu of Ondini Palace in 2014. As MaDlamini is fighting to have that wedding nullified, she claims there is a conflict of interest in the case.
Queen MaDlamini has argued that her marriage to the late King Goodwill Zwelithini kaBhekuzulu was in a community of property and that only her marriage to him should be recognized by the law. She argued that she is therefore entitled to 50% of the king's estate.
King Zwelithini's estate is worth an estimated R71 million.
But the Pietermaritzburg High Court has accused Queen Sibongile MaDlamini Zulu of making contradictory statements in her application to have the marriages nullified.
In her court application heard on Tuesday, Queen MaDlamini said that though she wants the other queens' marriages to the late king nullified, she doesn't want them to be evicted from their palaces.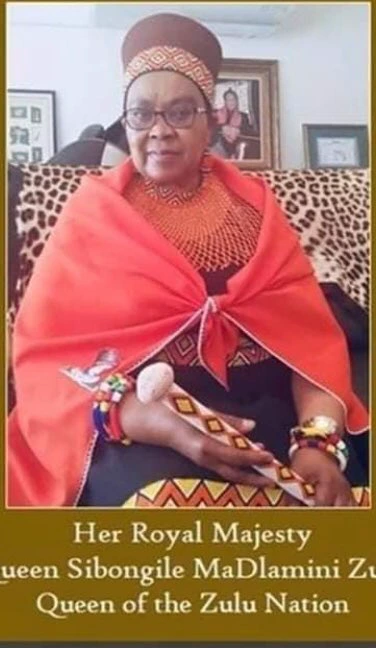 She also made it clear that their children should be allowed to continue enjoying equal status as hers.
This is when Justice Madondo accused Queen MaDlamini of contradicting herself.
"How can you apply for the nullification of their marriage with the late King and then in the same application suggest that they should not be removed from the palaces they occupied?" Madondo asked.
"This is quite confusing because you want this court to nullify the marriage of the people who have been married for more than 30 years."
Another matter in court on Tuesday was the matter brought up by Queen MaDlamini's children, princesses Ntandoyenkosi Zulu and Ntombizosuthu Zulu-Duma. The princesses are challenging the signature on king Zwelithini's will, as they believe that it does not belong to their late father.
The court will reconvene on Wednesday.