Drunk Killer Kau let down his fans yet again
Killer Kau is a well-known South African Amapiano singer is again in the news for disappointing his teeming fans who came out to watch him perform. He travels all around the country performing his songs to events, clubs, and Bars.
Recently he was invited to perform in Nelspruit at Club Venus, but he came late, and worse he was drunk. Then yesterday he was supposed to perform at Rockville Corner Bar also in Nelspruit, but he didn't pitch.
People were made demanding their entrance fee because they didn't see the person who made them come that the Bar . They were very disappointed, those who were at Club Venus before also stated that it's not the first he did this to his fans .
Then the Club posted a video of him today stating that he couldn't come because of the new regulations . He was performing in Limpopo and he had to come to Nelspruit but it was already late for him ,he is very sorry.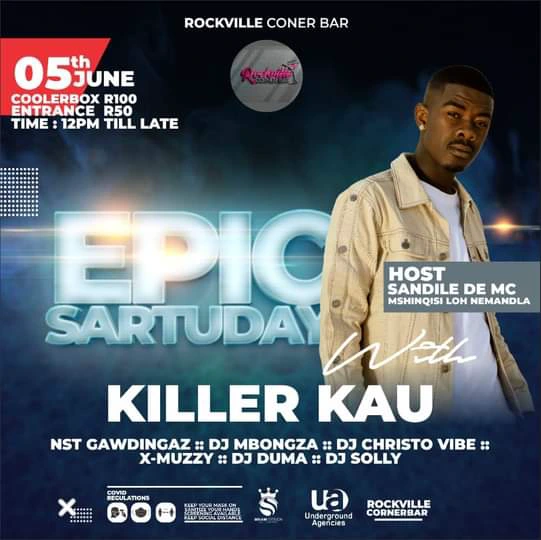 The club also posted that:
We'd firstly like to offer our sincerest apologies here for this huge inconvenience as a result of a mistake caused yesterday, "We know it has been really frustrating for you to be held up like this when you were expecting to see Killer Kau performing live. We also understand how this has impacted our business we strongly believe that our agent will make corrections to this matter as soon as possible.
As Rockville corner Bar we are not aiming to disappoint our beloved customers. We were all expecting to be with Killer Kau as planned on the date scheduled and confirmed, we therefore urge all of you to accept our genuine apology, this was extremely beyond our control.
However your support was so amazing and we really appreciate it. Together we can do more,
Stay tuned, Much Love.