Senegalese Who Stabbed His SA Girlfriend 10 Times Before Chopping Off Her Head Regret His Action
Senegalese Who Stabbed a South African Lady 10 Times Before Chopping Off Her Head Regret His Action
South Africans has taken to their various social media platforms lamenting over the death of a south African beautiful lady who was Allegedly killed by her Foreign Boyfriend.
With the information gather so far by South Africans on Twitter, they reveal the man stabbed the lady 10 times without Pity before he eventually takes off the lady head in a cold-blooded.
However, the Senegalese got arrested by South Africa police officers, during court trials as the Senegalese was asked what made him do such a terrible thing? He then said to have regretted his actions.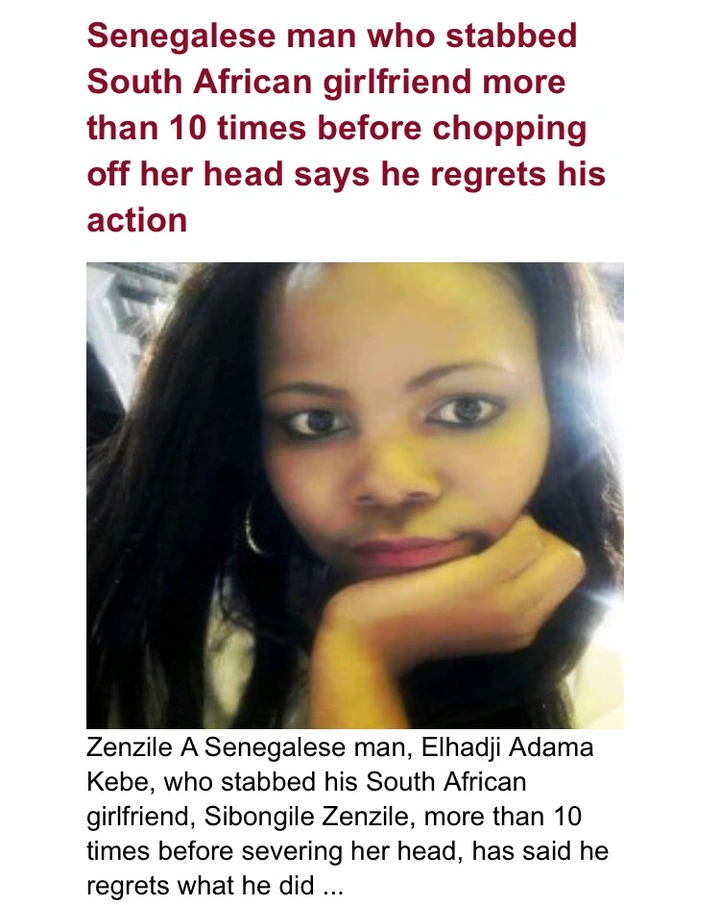 A south African man the blame the Media for not Revealing the Identitfy of the culprit for the first time after Committing such a horrible thing.
@Tha
South African media did not mention the nationality of the man who killed this lady. They want perpetuate the lies saying South African men are violent and gender based violence is a South African problem. All the way from Senegal 🇸🇳 to kill a South African woman in her country.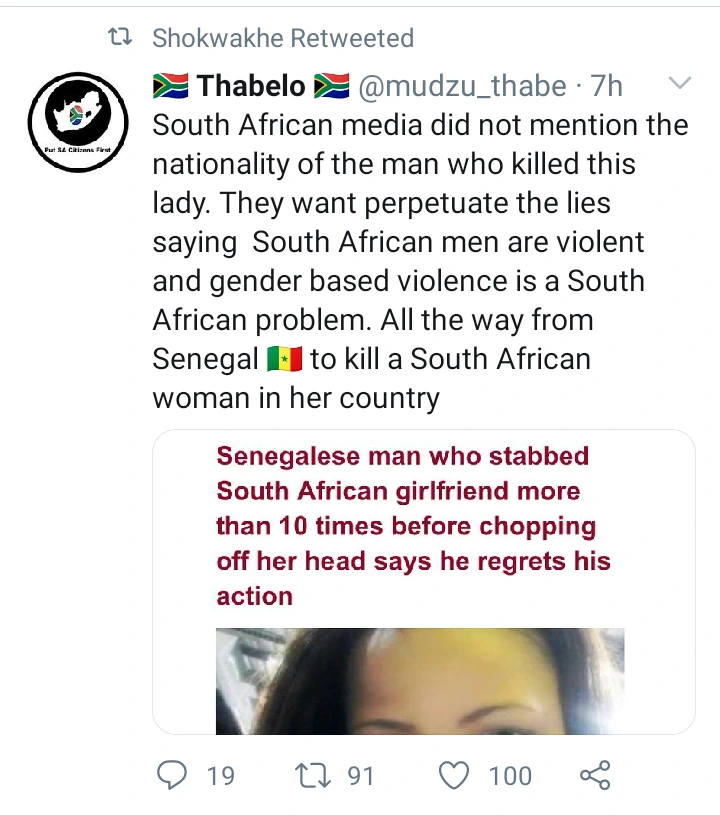 Below are some reaction by South Africans on Twitter;
Most of these people come from places where women and children's rights don't exist, their cultures are backwards when it comes to issues of women and children.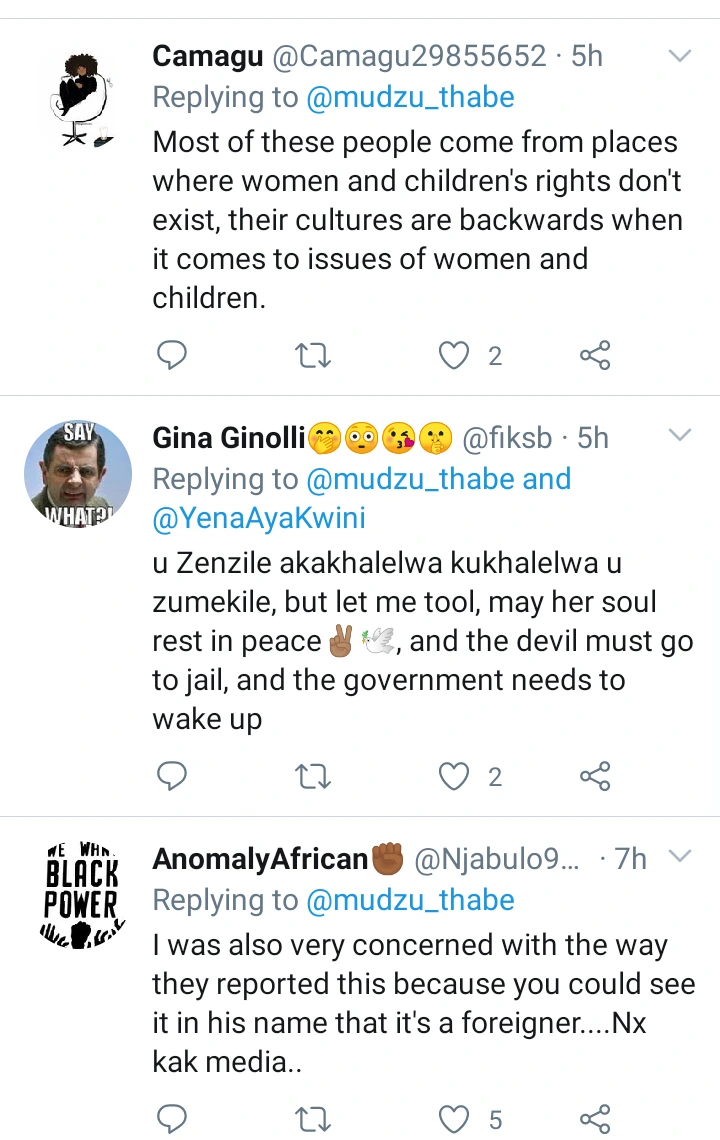 I have reached a point where when I see anything that evolves SA women, Foreign men and crime. I feel nothing but say ubefunani kulabantu who ran away from home.