Mzansi discovered something on the Groom after their wedding pictures was shared
Well there has never been a day when people getting married don't get criticism. There has to be something that the public will notice even if the wedding was all perfect.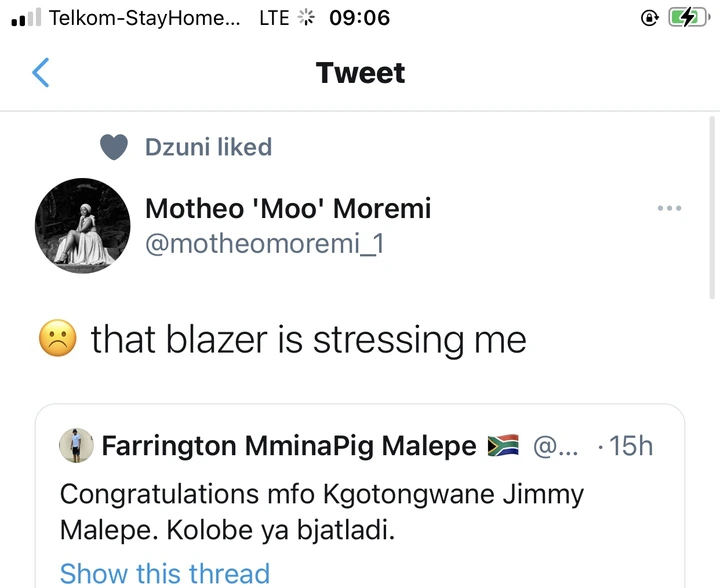 A certain pictures of a newly married couple were shared on Twitter today . A guy who shared the pictures were congratulating the couple on their married . Unfortunately as you know black Twitter , they had to drag the couple through the mud .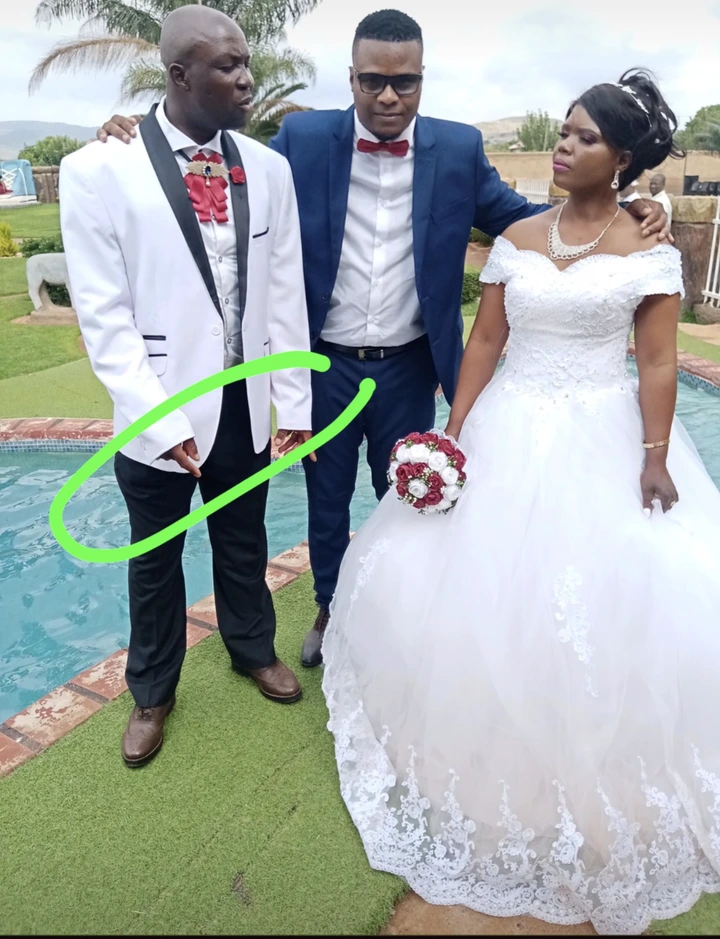 Motheo made a comment to say that the blazer of the groom was stressing her out. They noticed the blazer was too big and it was now making a whole confusing to the dress of the bride . Although they had matched their outfits, it was now looking horrible due to the blazer of the groom.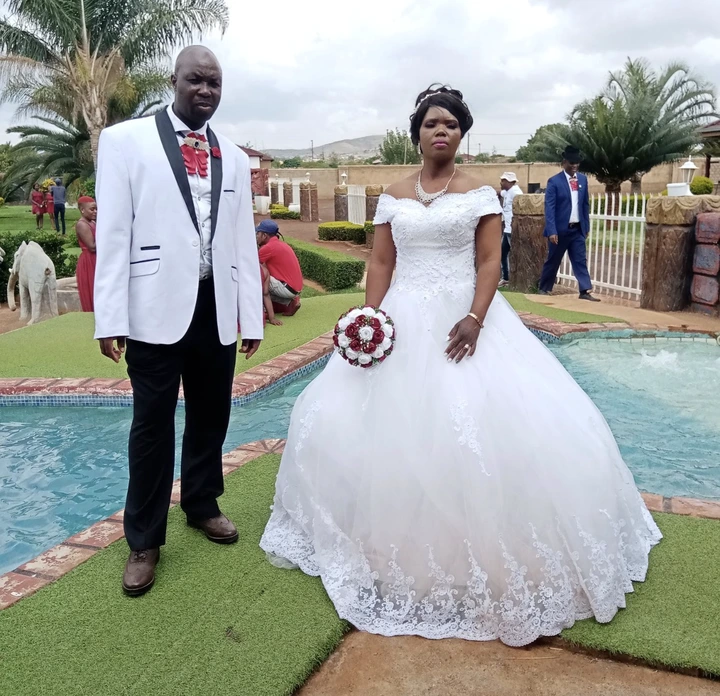 I can say the Bride did not check on the blazer of her husband during fitting, if she had, she oils have noticed what was lacking on that outfit. Or again it could have been that there was not enough time after they had taken it from the tailor but either way it's just too big.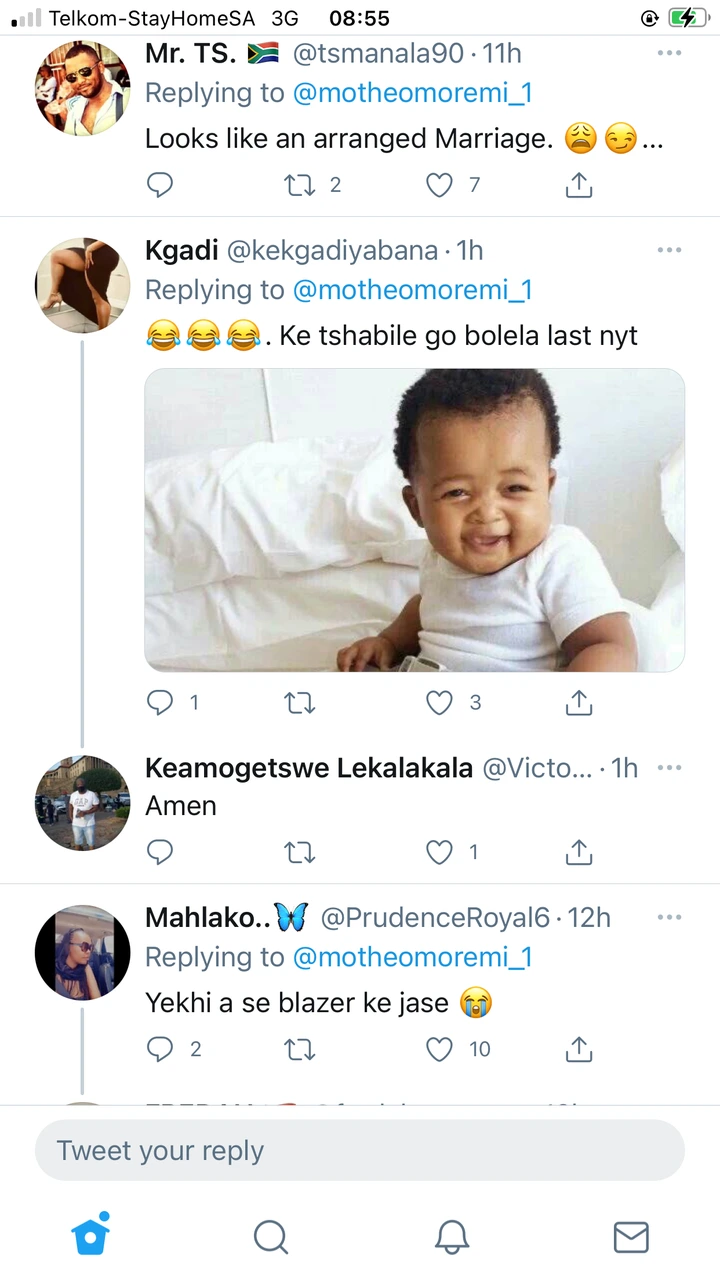 This must be a lesson to all of us, when we do get married let's just check on our partners outfits. This saying whereby they say it's a sim to see a bride in her wedding gown it's all a myth. You need to check her out as well as they can embarrass you on your big day.
What do you think of this blazer , is it ok on your opinion for a wedding ?please let us know by making a comment below .