Julius Malema's Alleged Matric Results Have Surfaced Online
Someone has caused a stir on social media for revealing the High School results of Julius Malema to the whole world to see, this comes after there was a debate since Julius Male ma was pointing a finger at the CEO of Eskom and calling him useless.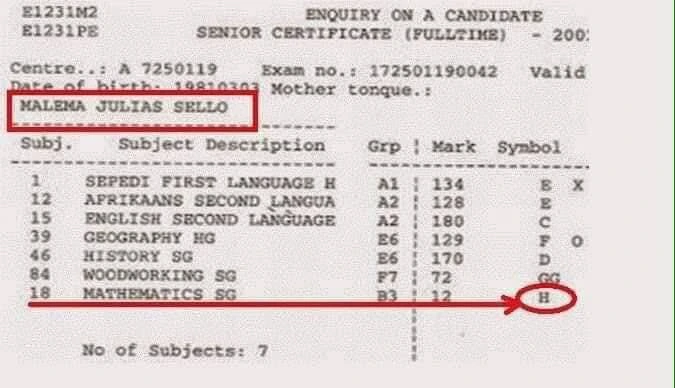 Someone thought to post his results and they are so bad, it makes you wonder how did he get into Witwatersrand University with such bad results. The man got an H for mathematics, something that this new generation is not aware of, but it is a dismal fail in the face of the earth.
Today he stands at the pedestals being worshipped as a great leader with his bad results, this shows that South Africa has a very low bar in which people are supposed to achieve to stand in front of people and tell them what is wrong with this country.
Now I believe Julius Male ma is paid to complain about the government, abs he has nothing positive to contribute towards getting the country to its former glory. If someone like him is elected to be the president he will just do exactly as other leaders are doing and loot the country to enrich himself.