Students Arrested With SANDF Issue Assault Rifle In Braamfontein – SOUTH AFRICA
"This goes to prove the magnitude of the problem police are facing in terms of the proliferation of illegal firearms. That this could be in the arms of a student is worrisome, notwithstanding the question why a firearm of this calibre was brought to a gathering of students in the first place," illustrated the Provincial Commissioner.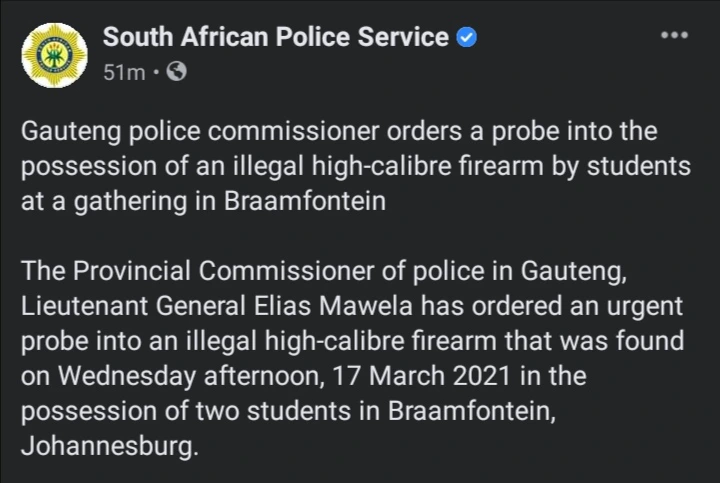 GAUTENG, SOUTH AFRICA – The Gauteng police commissioner allegedly ordered an investigation into the possession of an illegal high-calibre firearm by students at a gathering in Braamfontein.

These are R4 assault rifles that are normally used by the South African defence force. Lieutenant General Elias Mawela has requested a crucial investigation into an illegal assault rifle that was discovered on Wednesday afternoon, 17 March 2021 in the custody of two students in Braamfontein, Johannesburg. According to the SAPS official Facebook page a dangerous weapon was operationalized and led police to an assembly in Braamfontein where students were in attendance. It is at this assembly where SAPS identified two students in Stiemens Street carrying an assault rifle. The cops maintained close watch and saw the two students drive off in a car.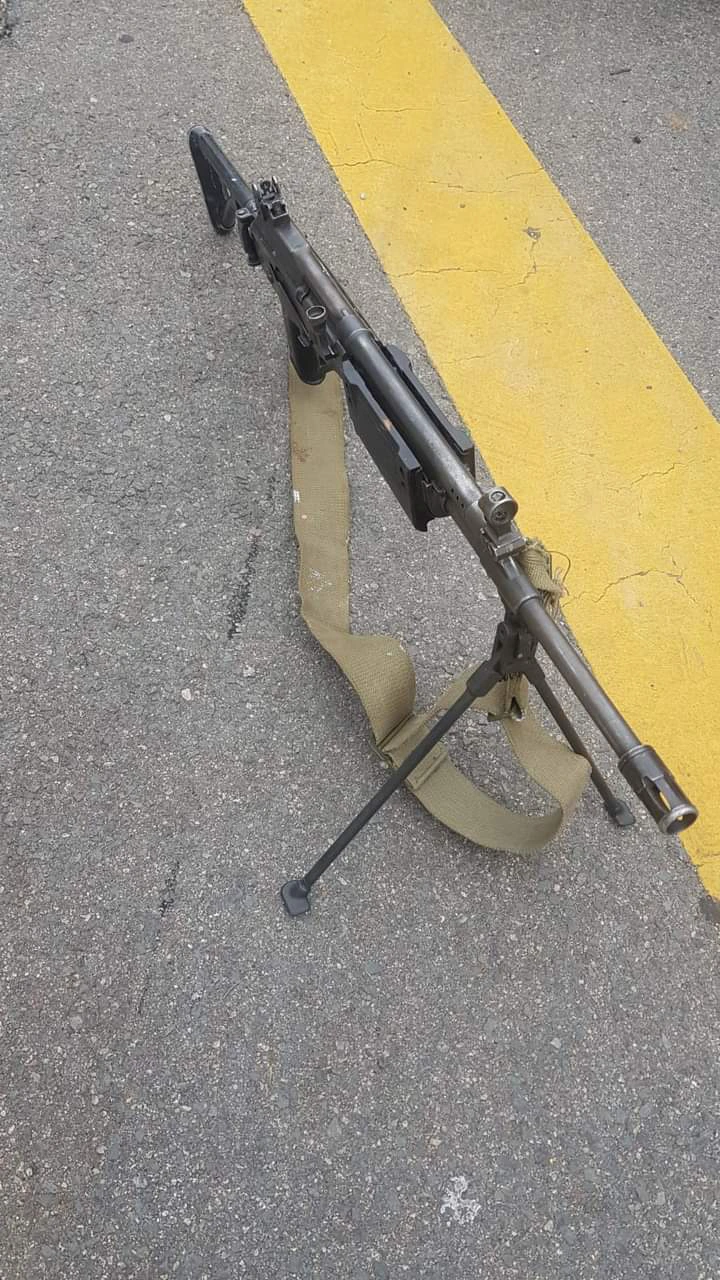 The car was pursued and eventually seized by the Johannesburg Flying Squad and the Tactical Response Team in Auckland Park. Police discovered a "Galil" and an assault rifle with a loaded magazine. Police allege that these are Israeli weapons, but everyone knows they are used by the South African defence force. A 24-year-old male suspect and a 21-year-old female suspect were apprehended instantly and are anticipated to emerge in the Johannesburg Magistrate Court on two charges of, possession of an illegal firearm and ammunition; and possession of a dangerous weapon. The particular assault rifle in the picture supplied by SAPS on Facebook can even be seen brandishing the typical, strap used by SANDF soldiers.