Mohale was never gay and he's still not gay" lady reveals
Mohale's blunder was to marry someone who's as popular as Somizi. Since the beginning of their relationship, people have been saying all sorts of things. He's been accused of using Somizi for money and wanting to use Somizi's influence to get where he wants to be.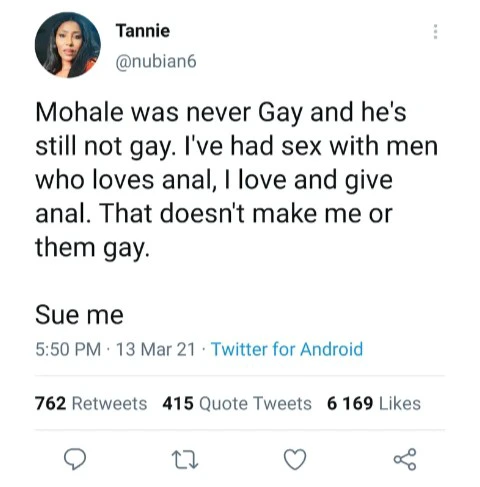 Whenever Mohale got a gig, people would say, it's all because of Somizi. When people began to see the duo spending more time apart, taking vacations separately, the divorce rumours broke and was reported that Mohale has moved out of their house.
Recently, there has been rumours that, Somizi have been served with divorce papers, which is still a hearsay because we haven't heard that straight from the horse's mouth.
Now a lady just made some serious accusations and said Mohale isn't gay and still not gay.
Someone's sexual orientation is known only by them, what people assumes isn't always what it is on the surface.
Mohale wouldn't have tied the knot if he wasn't gay, no one would put themselves through that hate, persecution and all the vilification,all for a spotlight.