AKA shows off his newly engaged as fans mock Zinhle and Bonang
AKA posted a hand of his girlfriend on Twitter with an engagement ring on her finger and fans could not hold themselves and comment. Different comments were written others congratulating AKA for taking this step, others did not leave Zinhle and Bonang, AKA's exes and had nasty comments.
They had the view that Zinhle is bitter wherever she is as AKA's baby mama because their relationship did not work out two times but a fan posted and said that Zinhle was happy with her current boyfriend Murda Bongs. People cannot comment on AKAs love life without leaving Zinhle and Bonang because they moved on and have their lives.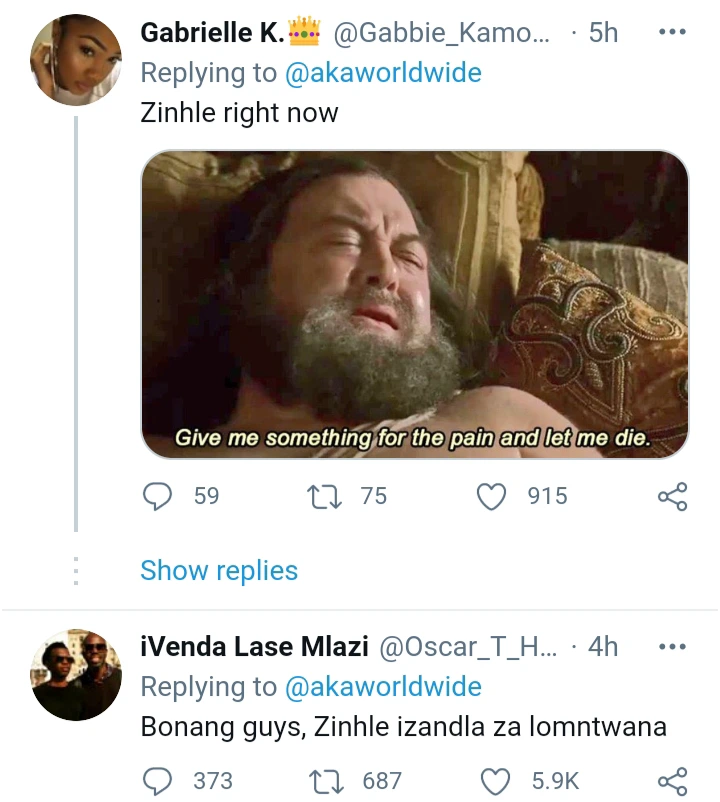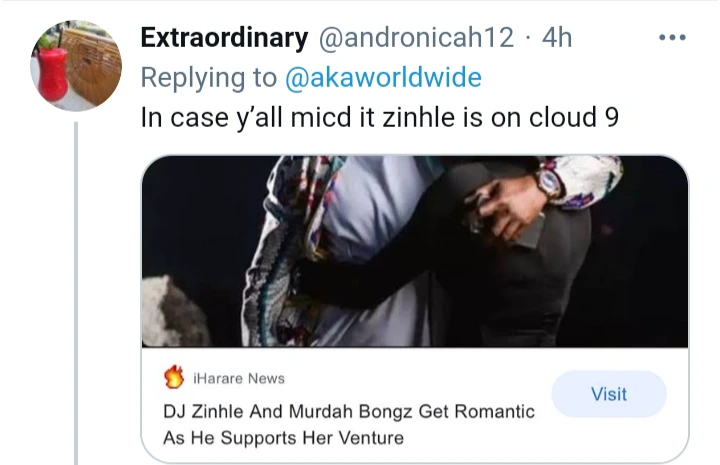 The fans should be happy for AKA and leave his exes because they are not part of the engagement, and focus on these two love birds. A past is a past AKA has moved on and everyone should do so. Congratulations to AKA for taking such a big step.