BREAKING: Popular SABC Presenter Has Been Horribly Stabbed!
The South African entertainment industry has been rocked by the terrible news that a high-profile SABC radio personality was at the receiving end of a cruel act of Gender-based violence, this after she was stabbed multiple times and almost left to die.
Popular Radio personality, Dimakatso Ratselane was reportedly stabbed multiple times on Thursday, according to police, the perpetrator who is allegedly her husband is on the run, and Police have since dispatched its force to apprehend him.
The Lesedi FM radio presenter currently in critical condition at the Pelonomi Hospital fighting for her life. She was discovered by community members drowning in her own blood in Bloemfontein.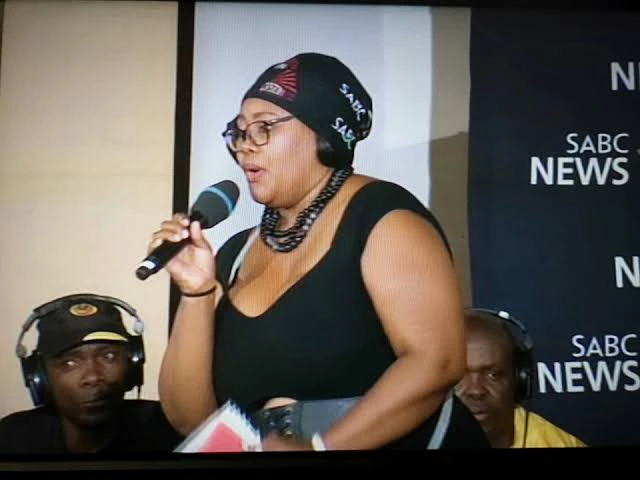 Free State police spokesperson Brigadier Motantsi Makhele, revealed that the despicable act is alleged to have happened when the couple were embroiled in an argumentative dialogue, they were reportedly heading to a nearby Dinaweng informal settlement to fetch their children.
"It is alleged that the well-known radio presenter and her husband left their home in Mandela View, travelling to Phase 2 also in Mangaung to fetch their children. Along the way, they quarrelled, and they ended up at an informal settlement known as Dinaweng," Makhele said.
"Community members and friends found Dimakatso in a critical condition near Bra-White's tavern around midnight. Her body was covered in blood, indicating that she suffered multiple stab wounds," he added.
Makhele also indicated that a case of murder has since been opened, with the perpetrator set to be pursued and brought to book.
The scourge of Femicide in South Africa has reached massive proportions, the country has the highest rate of Femicide in the entire globe, recording 5 times higher than the global rate. Ramaphosa launched Gender-based violence Femicide fund in 2019, and he has at many platforms reiterated government desire to fight the scourge head-on.
The OnlineNewzBible team wishes Ratselane a speedy recovery, and for the perpetrator to be brought to book and face full wrath of the law.
What do you think Government or society must do to deal decisively with the scourge of Gender based violence?