We Dated for 4 Days And We Decided to Mary on The 5th Day" Says Woman on Twitter
The wonders they say are not ending any time soon, as every passing day, we meet a different type of story that will keep your mouth ajar.
The whole of Twitter was shocked when they saw a post on Twitter from a woman named Ziyanda. She was posting about her relationship and most people did not believe all this happened at all but there was evidence right there.
They say that love worked in strange ways and nothing can break a bond that comes from the almighty, this is true in most cases, but people do not believe it.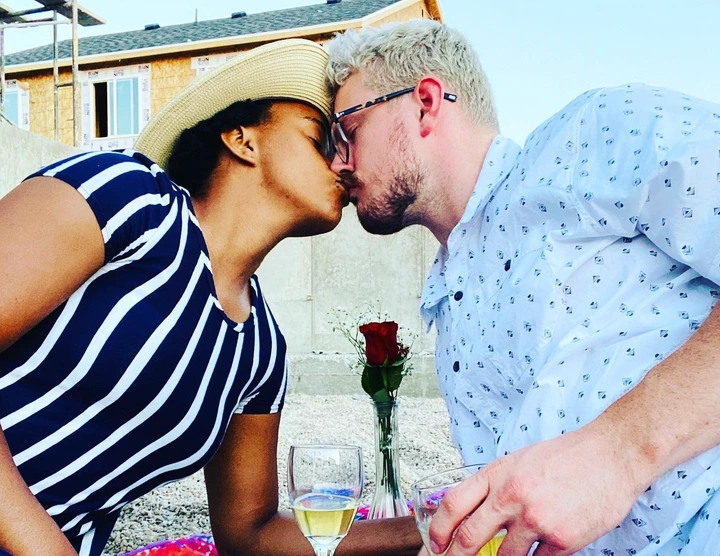 The tweet was so shocking that it got over 1000 retweets in just a short space of time. People find it hard to understand how much can happen in modern-day society.
It has been said that love is dead and the new generation only cares about hooking up and partying. The lady posted a picture of her and her husband and said the following:
" Yes we dated for 4 DAYS and got engaged on the 5th DAY. Six months later we were sealed forever.This year in June we will be celebrating 5years as Mr&Mrs. We did this "LOVELIFE" thing our own way😍🇿🇦✈️🇺🇸 "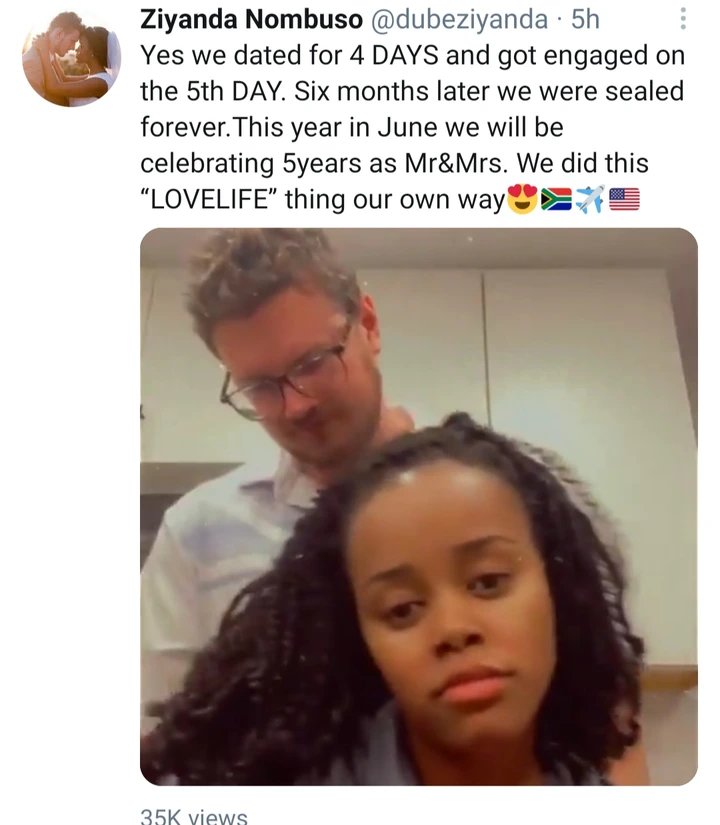 As you can see above, that is the picture of the couple. What surprised most people was the fact that it was an interracial couple, meaning that there were no cultural norms or any racial influences in their choice. The lady has now moved to the United States of America where she lives with the guy. When asked if they really dated for 4 days and was it face to face or online she said that it was online.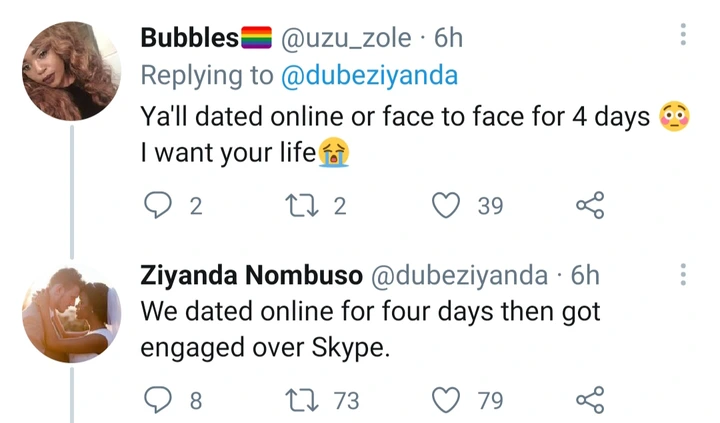 1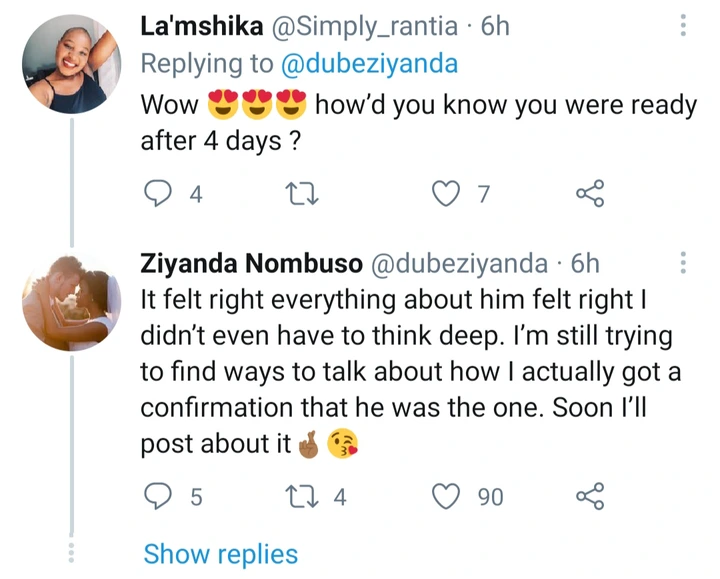 1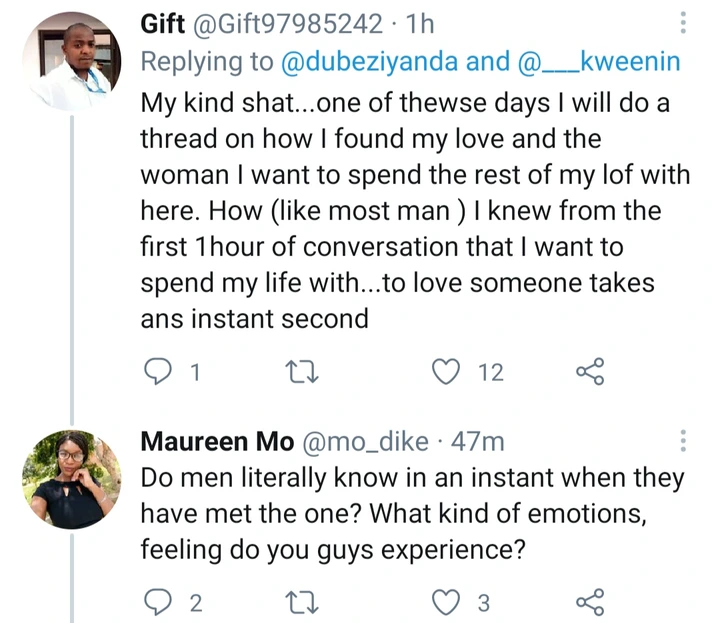 1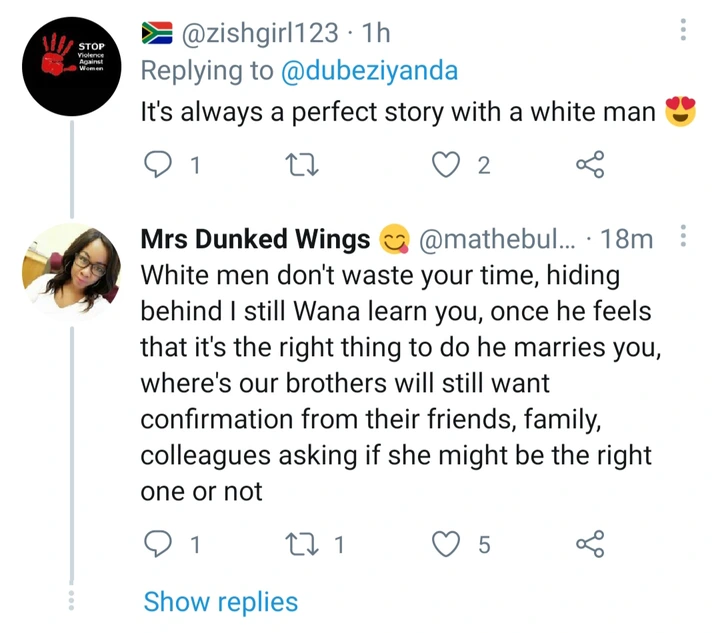 According to her, they met on online dating sites, she has not mentioned its name, but they started talking there and within 2 days they were in love and started dating and video calling on Skype. This all took place in the year 2016. She said that after 4 days the guy called her and proposed via video call, and she didn't even think twice and accepted the proposal. 6 months later she flew to the USA where they got married and have been living ever since.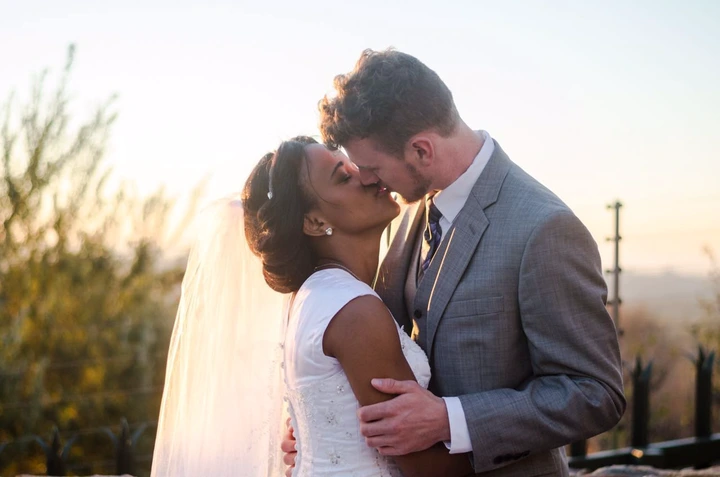 The whole post got a lot of positive and negative comments. Some people believed that she chose him because he was white and was living in the most successful country in the world. Some others believe it was true love as they say that love is blind. From the video that she posted of them dancing to a South African song, they seemed really happy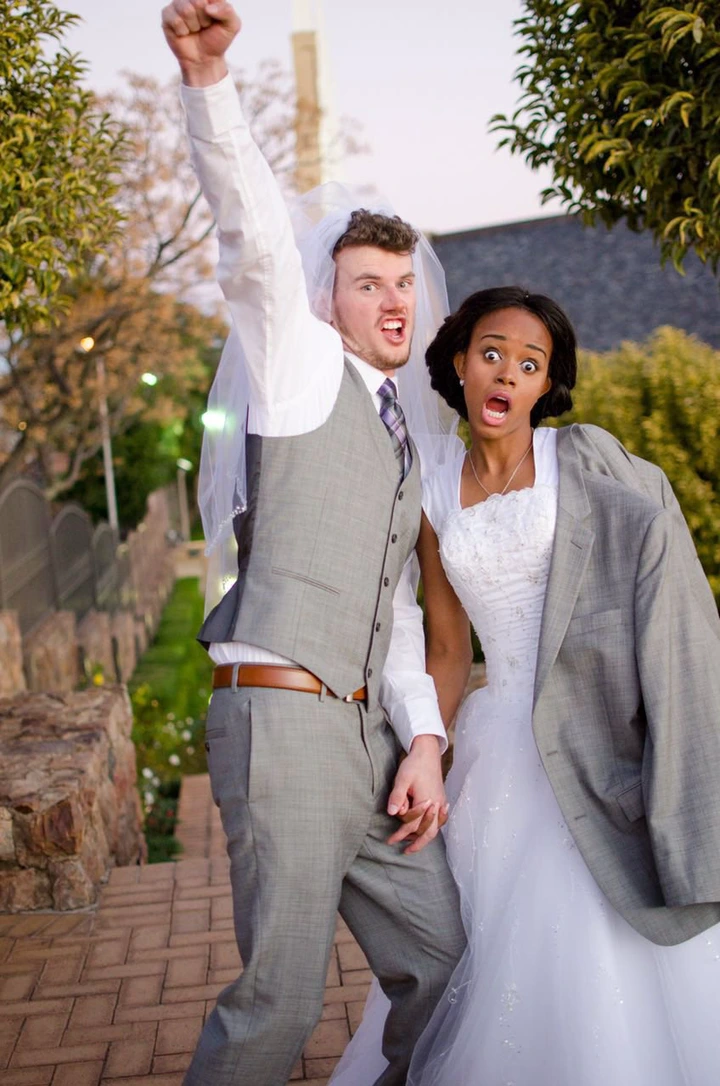 What is your take on the matter? Do you think all this happened because of true love or the woman was securing the bag and thinking about the success the marriage would give her?