Mohale and Somizi on The Cover Of True Love Magazine's Iconic, Self-Care Edition
For the past couple of months, there have been reports that the two are going through a rough patch and probably breaking up their relationship..
This went to the extent of some publications putting it out there that Mohale cheated on Somizi with a married family man and that the couple is in the process of a divorce. A rumour that made Somizi threaten to sue the publication.
While many are still wondering if the rumours could be true or not, the couple has resurfaced with an iconic magazine cover. Looking more in love and radiant, Somhale as some of their fans call them, are the latest celebs to grace the cover of True Love Magazine. This is without a doubt a case of letting your actions speak louder than words.
Titled, The Self-Care Edition, the dual cover collaboration is Makhosazana Zwane-Siguqa's first issue as TRUELOVE magazine editor. She used the cover to share the exciting vision she has for the TRUELOVE brand going forward. What better way to use a couple that has made so much impact in the lives of many!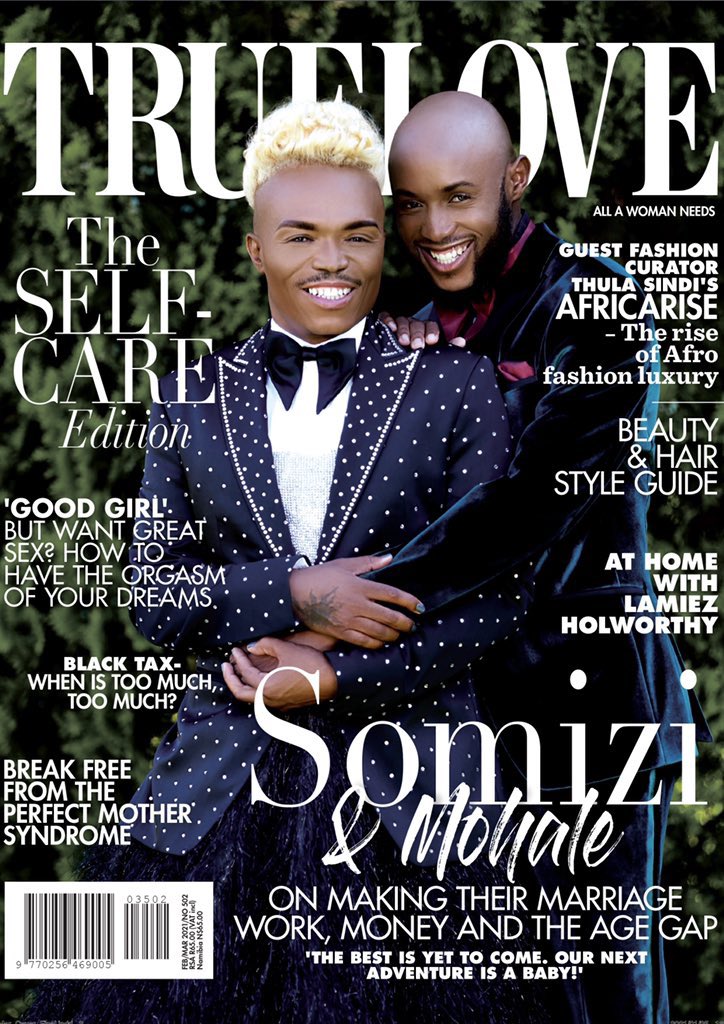 Another celebrity couple grazing magazine cover this month of love is Moshe Ndiki and Phelo Bala They are gracing this months issue of Oak Ave Magazine.