VIDEO: AKA preparing for his fight against Cassper, who are you rooting for?
Rapper AKA and Cassper Nyovest were once the best of friends in the industry, especially in the hip hop genre, where both of them have contributed immensely to the Hip Hop SA at one point.
However, all that has now been thrown right through the window as both do not see eye to eye, typical of a dog and cat relationship.
Up to this day, there is no established source of their beef, but the quarrel will take a lot to change, the fact as to what caused all this beef.
The South African music industry has been divided into two since the inception of their fight; as fans are also joining in on their squabble. Their beef is definitely denying Mzansi and the entire world, one of the best collaborations ever.
The two has been scratching each other like cats for some time now on social media platforms, and that has insinuated a proper fight inside the boxing ring. It is believed that the contract has been drafted and the only missing puzzle is the rappers' signatures.
AKA shared a video of himself with his Instagram followers, exercising with dumbbells. This might be a sign that he is ready to battle it out with 'Mr Fill Up'.
The 'Energy' hitmaker has been accused of chickening out in many numerous occasions; and Twitter users have been begging him to do the right thing and sign the contract.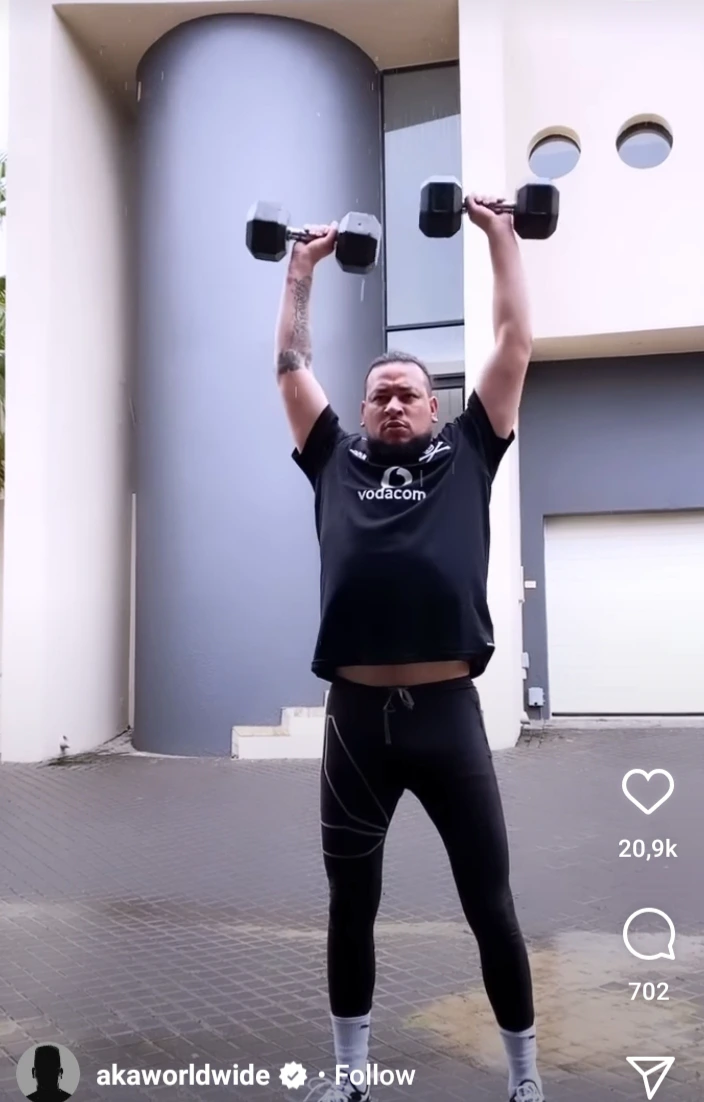 Mufasa said he plans to knock out the Supa Mega with his much-improved boxing skills.
"That's if he doesn't run. All that talk over the years is about to cost you a lotta pain boy. Sign!" he said, urging AKA to seal the boxing match deal.
We are yet to see if the boxing match that was planned to happen at The Dome will ever happen. Who do you put your money on?