Check out Julius Malema Mansion worth of R16.5 Millions
Limpopo – The man who bought Julius Malema's Polokwane, Limpopo home has swiftly professed his respect for President Jacob Zuma, dismissing the expelled ANC Youth League president as a party renegade. Emmanuel Makhokha lashed Malema shortly after agreeing to pay R1.4 million for the Economic Freedom Fighters (EFF) leader's state-of-the-art property on Tuesday.
This follows suspicions in some quarters that Malema used his associates and supporters to buy back his previously auctioned properties – a Sandton home and a Limpopo farm – in a bid to frustrate Sars and the Zuma administration.
Malema's three-bedroom house in the Polokwane suburb of Flora Park went under the hammer as part of Sars' drive to recoup the R16m he owes them. Wearing a gold-and-black ANC jacket, Makhokha made his political affiliation clear.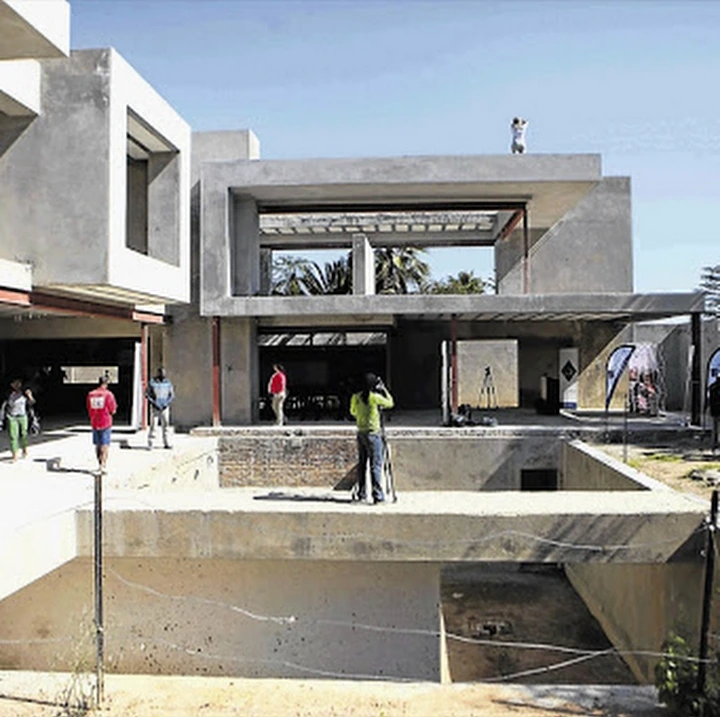 EFF leader Julius Malema's wife and children live in a luxurious house owned by alleged tobacco smuggler Adriano Mazzotti, EWN reported. The house is reportedly situated in a high-security Hyde Park estate and is owned by Mazzotti, who is a director of cigarettes-manufacturing company Carnilinx.
As a member of Parliament, Malema has an official residence in Cape Town but lives in the Hyde Park property when he is in Johannesburg.
Mazzotti has had a long-standing friendship with the Malema. In 2014, Mazzotti paid the R200 0000 registration fee on behalf of the EFF ahead of the general elections. It was also reported by City Press that Mazzotti helped Malema settle his tax bill. For about four years Malema had been at the centre of a protracted battle with the South African Revenue Service (SARS) over his tax affairs – at one point he was said to owe the revenue service R32m and at another point R18m, News24 reported.
In July, author Jacques Pauw alleged that Malema had received a R1m loan from a business associate of Mazzotti and, in doing so, he may have unknowingly accepted the proceeds of the crime.
Mazzotti "categorically denied" that a donation by Carnilinx to the EFF involved money made as a result of the crime. Malema told News24 at the time that his tax affairs were settled in full – and he had even received a refund on his tax return.
According to EWN, the exclusive Hyde Park estate has four houses in it."Mazzotti has a stake in three of them and also lives in the estate with Malema's wife, Mantwa, and their children as neighbours," it has reported. Mazzotti told EWN that Malema's wife pays a market-related rent to live in his property.
The EFF has recently faced more allegations of benefiting financially from illegal activity. In August, Mazzotti denied settling Malema's tax bill. "I'm being assessed by SARS at the moment and I suspect they are going to hit me hard," he said." I won't be able to afford these payments," he told City Press.
Malema refused to comment on his tax bill, saying it was "nobody's business" who was paying it. In November, the DA opened a criminal case against Malema and EFF deputy leader Floyd Shivambu, Shivambu's brother Brian, and Malema's cousin, Matsobane Phaleng, for alleged criminal offences in relation to the looting of VBS Mutual Bank.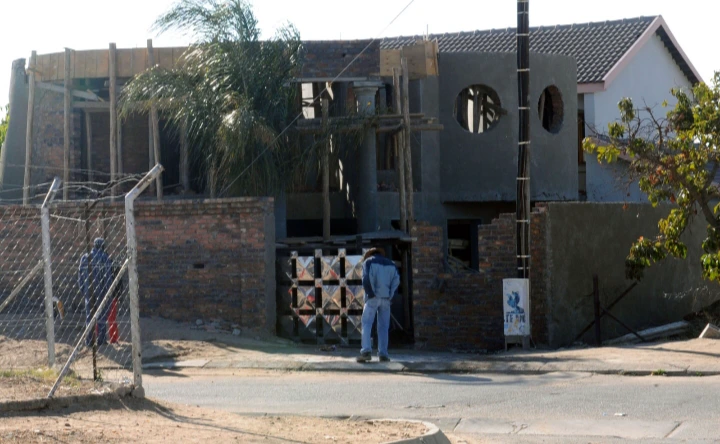 The charges include the acquisition, possession or use of proceeds of unlawful activities, in terms of section 6 of the Prevention of Organized Crime Act, and corruption in terms of Section 3 of the Prevention and Combating of Corrupt Activities Act.
This followed a report by Daily Maverick which stated that Malema, Shivambu and the party itself benefited from the wide-scale looting of VBS Mutual Bank. The report revealed details of how money allegedly flowed from VBS to a company run by Brian, called Sgameka Trading, and from there to another company called Mahuna Investments, owned by Phaleng.
The EFF, however, maintained that the claims were false and that there was no material evidence supporting the allegations.
The causes of infertility in men
If we can all know the most common causes of infertility in men, perhaps we can reduce the spread of the condition.
Here are some of the most common reasons men are infertile.
1. Excessive drinking
It is said that alcohol affects the body's ability to absorb zinc which is a nutrient vital for healthy sperm. It's still unclear what quantity of alcohol is bad but it's advisable to stay away from it as much as possible, especially heavy drinking.
2. Oxidative stress
Another thing that can cause male infertility is oxidative stress. This is linked to lifestyle factors such as obesity, diet, pollutants, smoking and alcohol. Taking antioxidant supplements such as vitamin E, vitamin C, folic acid etc, is said to increase fertility.
3. Unhealthy diet
Diet should be holistic. A healthy diet will help maintain a healthy sperm count and a poor diet otherwise. It is advisable that one eats foods that will guarantee the general health of the body.
4. Excessive exercising
Exercising is good for the body but it becomes excessive when combined with body building steroids, which can decrease the production of testosterone and thereby lower sperm count.
5. Frequent s*x
Too much sex can decrease the quality of sperm cells. It is advised that couples wishing to conceive should limit intercourse to every two or three days.
6. Overexposure to hot conditions
Heat from laptops, wearing tight underpants and other things that could increase the temperature around the testicles could cause low sperm count. As much as possible, it is advised that the general crotch area should be kept cool.
7. Untreated infections
When STIs are not treated on time, it could result in infertility. Chlamydia, gonorrhoea, mumps etc can affect fertility and even cause sterility.
8. Drugs
Sniffing drugs like cocaine and cannabis can impair fertility in males. It has been said that, "cannabis seems to have a dramatic effect on sperm, making them swim too fast and "burn out" before they reach the egg".
Certain prescribed drugs can also affect fertility. It is advised that a man seeking to make a baby should first, consult the doctor, before taking any drug.
Effective natural remedies for dark lips
One of the major reasons for lips turning dark is the accumulation of dead cells.
Dark lips are caused by overexposure to the sun, smoking and dehydration. And they sometimes come as tiny, dark spots on your lip(s).
If you are interested in getting rid of those dark lips, just apply the following tips, and you'll see best results.
Exfoliate with sugar
Dry, dead skin can make your lips look dull and dark. Regular exfoliation can help remove dead skin cells from your lips. You can use sugar to make an effective scrub. Take some in your fingers, add some water (if you like), and scrub your lips with it.
Go for honey
Honey is not only tasty; it can also be used to get rid of dark lips because it has the ability to draw moisture to the surface. But that's not even all, honey also has healing properties. It helps repair wounds and promotes healing in sunburns. So, if you have sun-damaged or chapped and split lips, honey can be helpful.
Apply cucumber juice
You've probably seen beauticians use this on their face; it also works on the lips. Chop/ blend cucumber to get the juice and apply the juice all over lips daily. The difference will be obvious after a few weeks of daily use.
Use pink lips cream
If you really fancy pink lips and want to get rid of those not so good-looking dark lips, you can invest in pink lips creams. You know these creams have chemical content. Hence, be careful when applying it to your lips.
Scrub with olive oil
You may have known about olive oil benefits for your health, skin, and hair, but did you know that it can also give you attractive pink lips and moisturize them too? Prepare your own natural scrub by mixing one-half teaspoon of sugar and a few drops of extra virgin olive oil. Scrub your lips gently with this mixture once a week for best results.
Reasons why you shouldn't date a cheating woman
 Women cheat for many reasons, but there are some common indicators. Here' are the reasons behind cheating women.
No one should cheat whether man or woman. Below are top reasons why you shouldn't date a cheating woman
1. She doesn't love you
No matter what she says, she doesn't really love you. Maybe she must have been tired of being in that relationship and decided to have fun outside. A woman that loves you wouldn't cheat on you but would stay by you through the good and bad times.
2. She doesn't respect you
No woman who loves and respect her man would actually cheat on him. Cheating is a sign of disrespect to not only the man but the relationship. Cheating just shows the woman doesn't respect even your feelings for her. She only does what's in her mind and cares less about your emotions.
3. She doesn't care about the relationship
If a woman decides to cheat on her man, it's a major sign that she doesn't want that relationship anymore, she doesn't care about it and she doesn't value it. Even if a woman is tempted to cheat, that fear of losing her man and the value she has for that relationship should be enough motivational factor for her not to.
4. She no longer finds you attractive
It's as simple as that; if she's with another man it's either she no longer finds you attractive or she's more attracted to some other guy which to me still means the same thing. If a woman no longer finds you that much attractive then being with her might just be a waste of time because her eyes and emotions are set on someone else.
5. She's insincere
A cheating woman is both insincere to herself and to you. At home with you, she tries to be the loving woman but deep down she knows she's cheating. For a woman to cheat that means she as well must have lied about so many things to you; she must have given so many lies as excuse to be with the other man. This really is deception at its peak.
6. She's selfish
I think this is an obvious reason which even without thinking everyone should know. A woman that cheats is greedy and wants everything for herself and doesn't care about what others think. She's only interested in herself and her selfish ways. For a woman to be with more than one man then she's greedy, and a greedy woman is worth fearing because she's capable of anything.