ANC Responds To The Citizens' Reaction To The Appointment Of A Chinese Woman
On Wednesday 27th of January, the African National Congress appointed the Chinese woman Xiaomei Havard to be the member of parliament, Xiaomei will serve as a replacement for the late Jackson Mthembu.
The South Africans reacted to the appointment of Xiaomei with the varying views in the social media, the new hashtags were established to indicate the discontent of the citizens.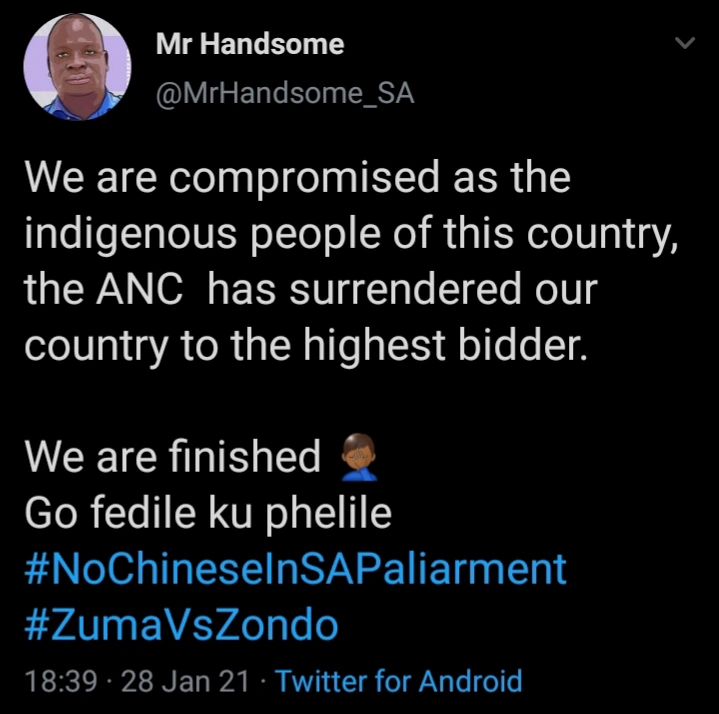 What seems to worry South Africans the most, is the fact that the black people are nowhere to be found in the Chinese parliament, but the ruling party has the nerve to appoint the Chinese to serve in the parliament.
The South Africans feel like they and their land has been sold out to the foreigners.
The African National Congress has however maintained their status and motto of the unity in diversity, claiming that it is in the constitution of the country.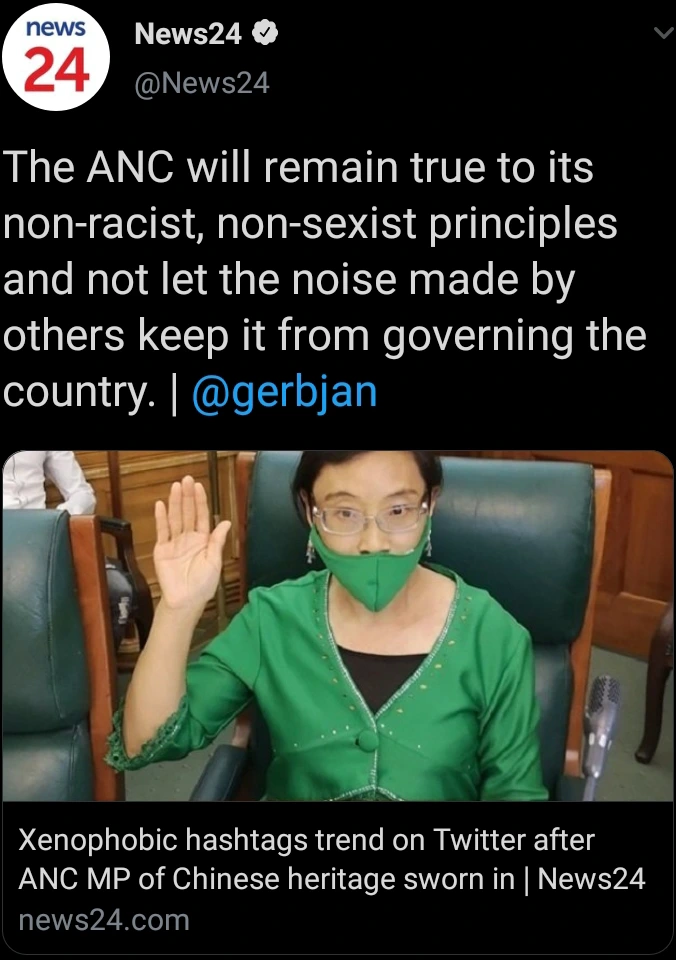 The ANC has vowed that it won't be deterred or succumb to the pressure and the noise made by some South Africans in the social media.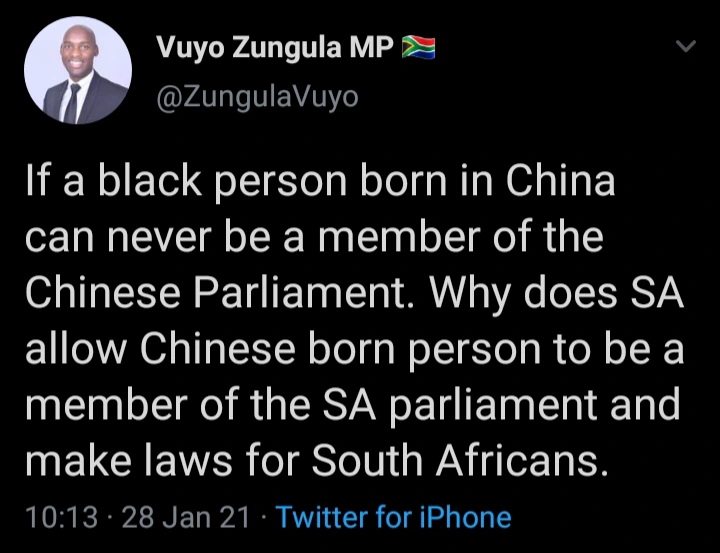 The African Transformation Movement leader Vuyo Zungula has also had a say in the matter, Zungula and the ATM, in general, are pro South Africans and the support they put South Africans first notion.
Zungula is of the opinion that the South Africans should be prioritized in all economic fronts and the foreigners should work on the scarce skills, which is what the South African labour law stipulates.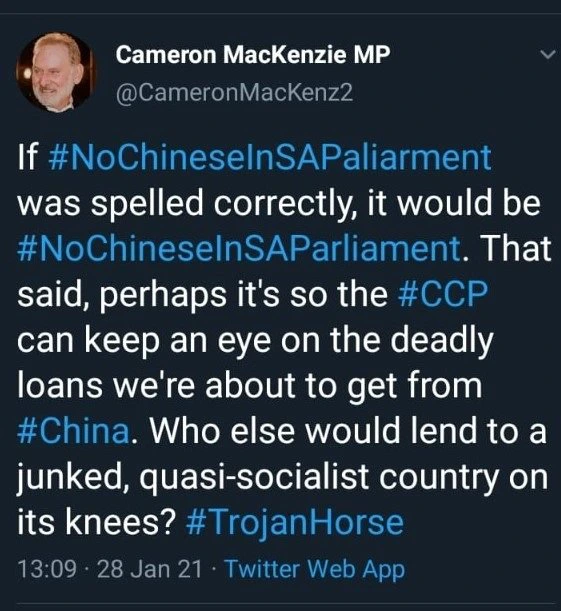 The Democratic Alliance member of parliament Cameron McKenzie had a say about the matter and later deleted the account, unfortunately, the tweet was already duplicated via retweets and screenshots.
The perception that the South Africans are only targetting the African foreigners has been proven wrong as they lament the appointment of the Asian.