Outrage: South Africans reject Jackson Mthembu's replacement, Xiaomei Havard
Just days after Jackson Mthembu was buried, president Cyril Ramaphosa has announced his replacement Dr Xiaomei Havard. As her name was announced and her photos started trending on social media , South Africans have expressed their reservation about the appointment.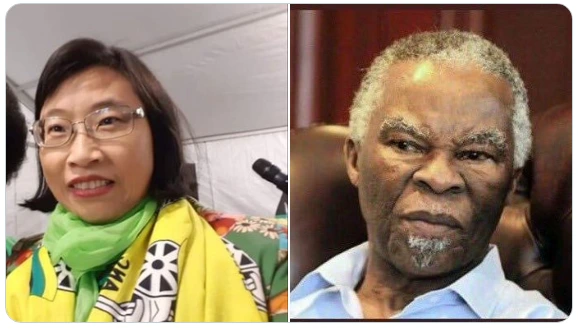 Many South Africans said that the move by Ramaphosa was insensitive to the plea of the youth and replacing a cadre who died by a virus that comes from China, with a Chinese-African woman was just to a right move at the moment. However some were quick to jump in her defence outlining that xenophobia has no place in this diverse republic.
Some have even go as far as demanding that Dr Xiaomei Havard should sing the national anthem on TV because they want to see something. So why Xiaomei Havard replaced our Jackson ? what does special skills that other black South Africans doesn't have ? those are the questions that some have been asking ?
Here are some top trending posts: