Ayanda Thabethe finally voices out on Divorce with Andile Ncube
Ayanda Thabethe has finally decides to speak to the public and tell her story about her divorce issues with TV presenter Andile Ncube.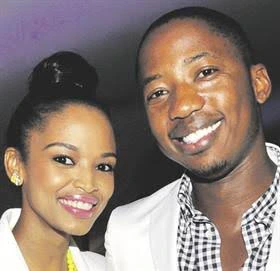 The couple was married for some years and yesterday a twitter user decided to drop files on television presenter Andile Ncube. The user claimed that Andile Ncube is gay and is apparently having sexual relations with a journalist named Theo who works for Sunday World Newspaper.
The user also claims that Ayanda had reached a point of committing suicide when she found out about Andile's cheating rumors with a man. Ayanda spoke out and defended herself saying that all these things that the user said was all false news. Check out what she wrote on Twitter in the following picture: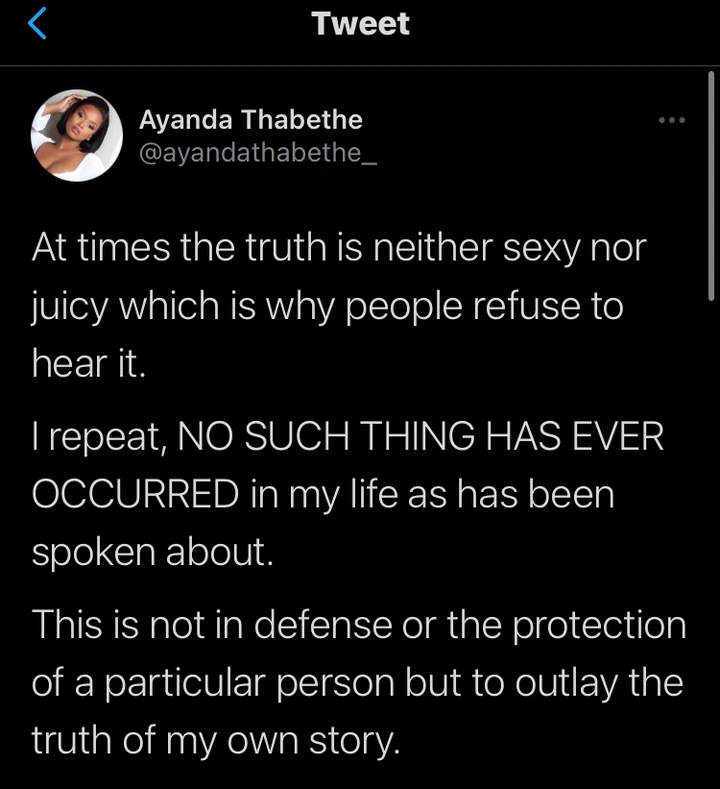 Ayanda did not confirm or deny the questions that people have about Andile's sexuality. She said "I don't get why people's sexuality should still be making news. If we regarded ourselves as a society that accepts people's sexuality and their rights to talk about these choices to the public. I find it critical".
Ayanda speaks for herself and clearly shows everyone that none of what people are saying is true. According to her, she never caught Andile with another man. Do you think that she is right and people are just spreading false rumours? Leave a comment and let us know.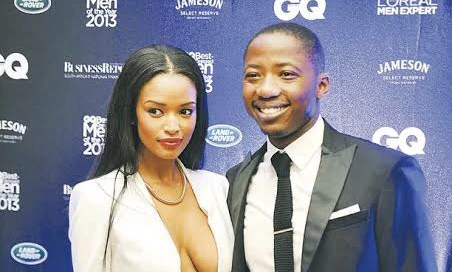 Don't forget to also leave a like, share, and follow us for more daily entertainment news.